Do you remember where you were on 19th June 2005? M.S. Campbell from Hawera stared down Tiger Woods to win the U.S. Open at Pinehurst #2 by 2 shots?
Standing in the 18th fairway you WILL get goosebumps. The scene of arguably one of New Zealands finest sporting achievements against all odds against arguably the most clinical golfer the world has ever seen.
Pinehurst #2 is a U.S Open anchor site and it will next hold the event in 2024 which is exciting because you get to play it and then watch on TV reminiscing over your shots on exactly the same course.
Don't forget – Danny Lee won the U.S Amateur in 2008 as (then) the youngest to ever do so at Pinehurst #2 aswell so as Kiwis it seems only naturally that we are drawn to the 9 course complex in North Carolina.
The putting green is enormous and a great place to hang out and have some fun. There is a putting course set up and each 'tee marker' has a space for you to put your drink – now that's thinking.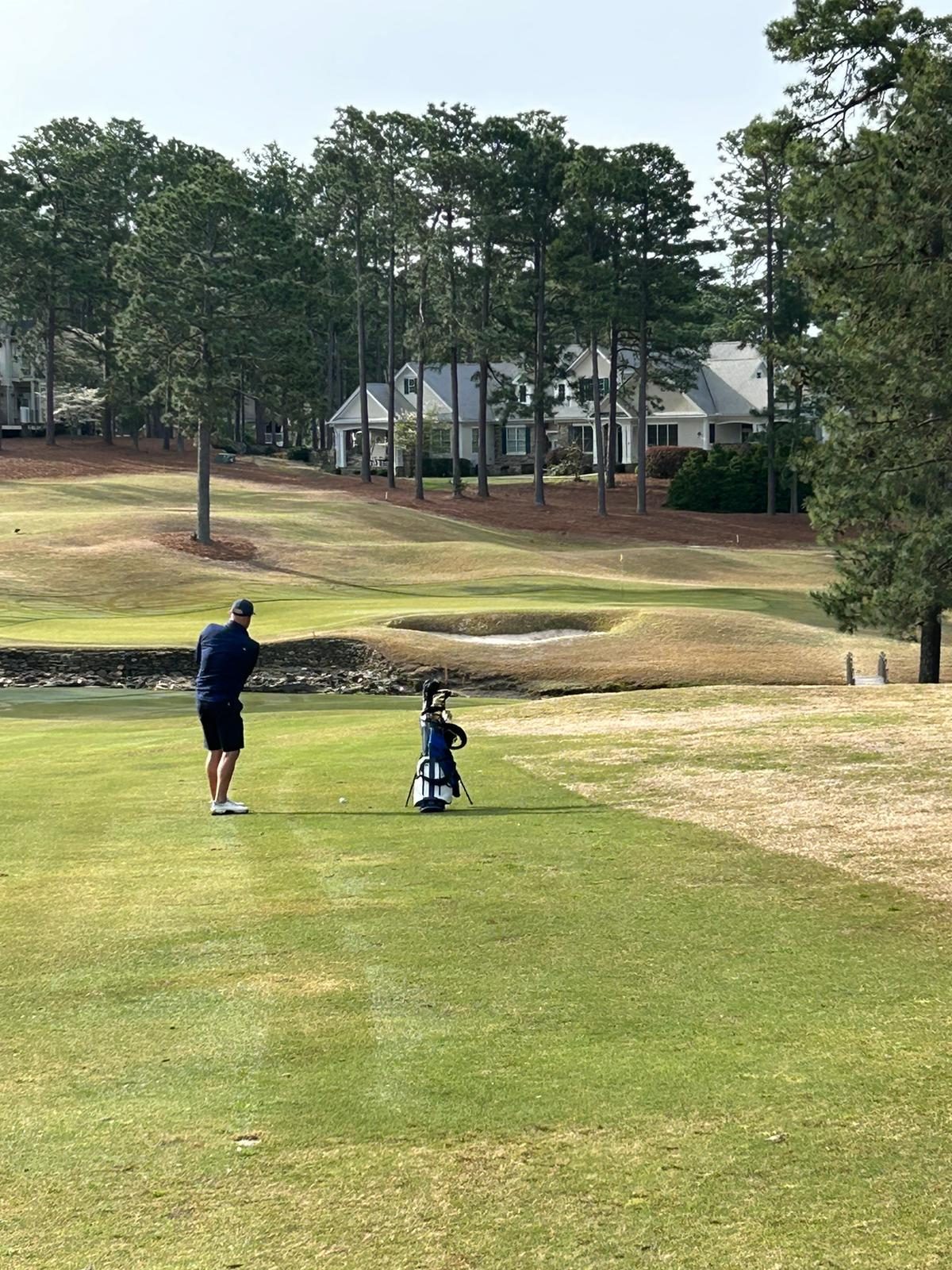 Breakfast then a round of golf for 3 days straight at one of the best golf resorts on the planet.
Spend the afternoon on the putting green which is one of the biggest in the world or a stroll through the village of Pinehurst looking at the boutique golf stores which have many hidden treasures.
There is an optional tour of the Golf Pride headquarters one afternoon. A great chance to get your clubs regripped too!